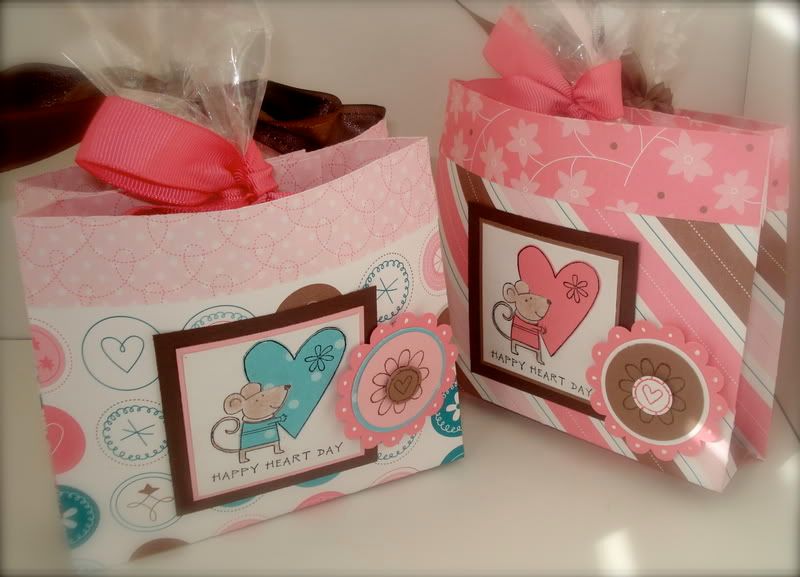 This pouch was demonstrated at Regionals on Friday.  I tried my best to write down the directions as fast as I could!! and I got it!! Some I had to guess but I was soo glad I remembered and figured it out once I got home.
Here is my attempt to explain how I made this.  
This is my first tutorial so be nice ;) hehee.

Start out using a 12x12 piece of double sided paper.  
Score one side at 3 1/2 and 8 1/2, flip and then score this side at 1, 5 1/4, 6,
 6 3/4, and 11.  Fold in the 1" and 11" scored lines.  
Next turn your paper and fold in the 3 1/2 and the 8 1/2 scored lines.  Snail the edge of the top fold.
It should look this this.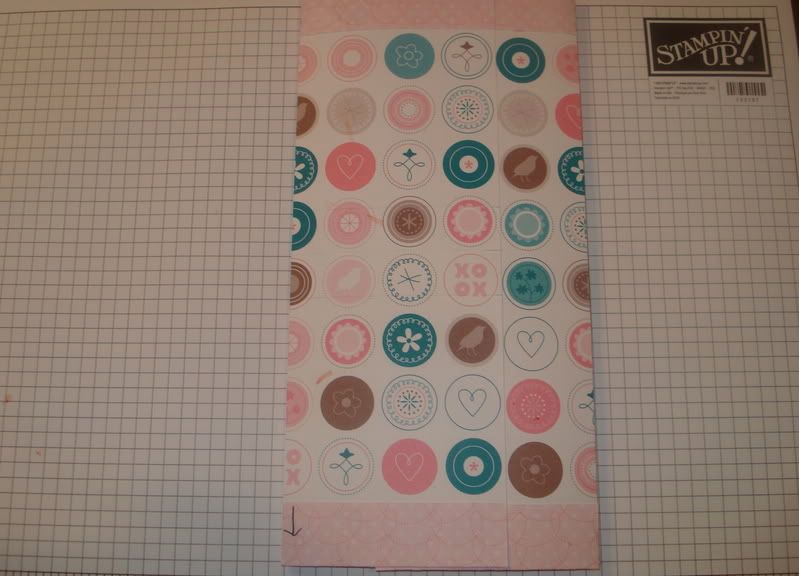 With your seam up, fold in  your 5 1/4, 6, and 6 3/4 scores lines. (as shown below)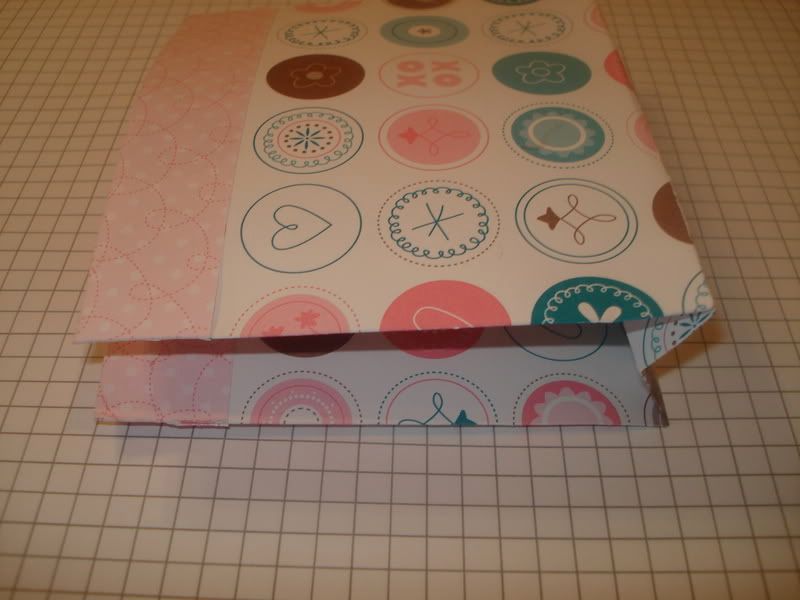 Next snail your 1" borders together along the inside.
Then, decorate and put together a few Cello Bags and your done!  In the front pouch I put a bag full of ribbon and the back pouch I put a bag with some candy!
If you have any questions, please just ask!!! :)